The General Education Certificate (GEC) is a flagship programme of the Department of Education (DBE) designed to expand the learning pathways and success opportunities of South African learners.
A new emphasis: a 360° assessment model
The GEC is a holistic assessment programme that focuses on providing learners with reliable measures of 21st-century skills to guide their further education pathways and strengthen their employability skills.
Through this programme and after 10 years of schooling in GET, learners will get to be recognised in three different areas: curriculum attainment, general capabilities, and career inclinations and talents.
Through continuous assessment, they will gain a better understanding of these talents and capabilities and in the end, will receive a GEC report card that will assist learners in selecting pathways other than just the academic stream.
More about these assessments: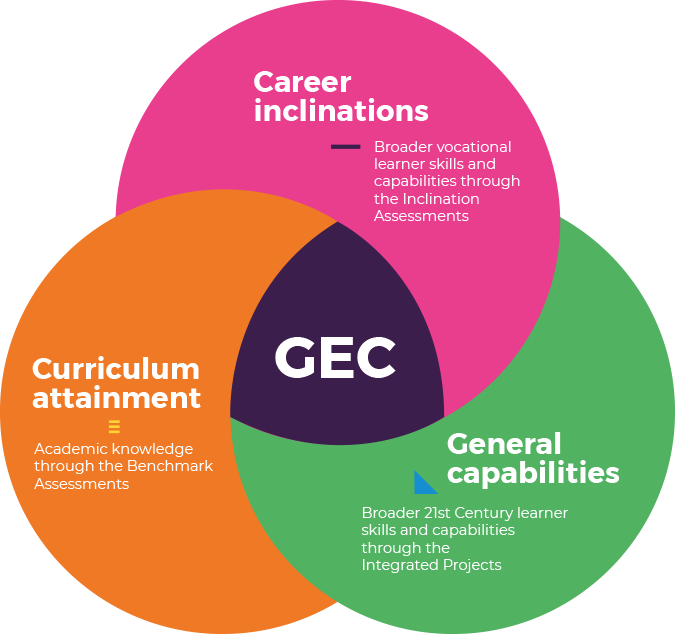 General capabilities: Teachers will already be familiar with these school-based assessments (The Integrated Project) where learners will learn broader 21st Century skills and capabilities through project-based learning.
Career inclinations: Through inclination assessments, the aim is to offer learners access to deep, rich and personalised feedback around their personal skills and capabilities and to assist them in the move from school into a world of work or further education.
Curriculum attainment: This is done through curriculum tests covering the academic knowledge of learners. These are an important part of the 360° assessment model as they cover the CAPS content required for Terms 3 and 4.