Current Status
Not Enrolled
Get Started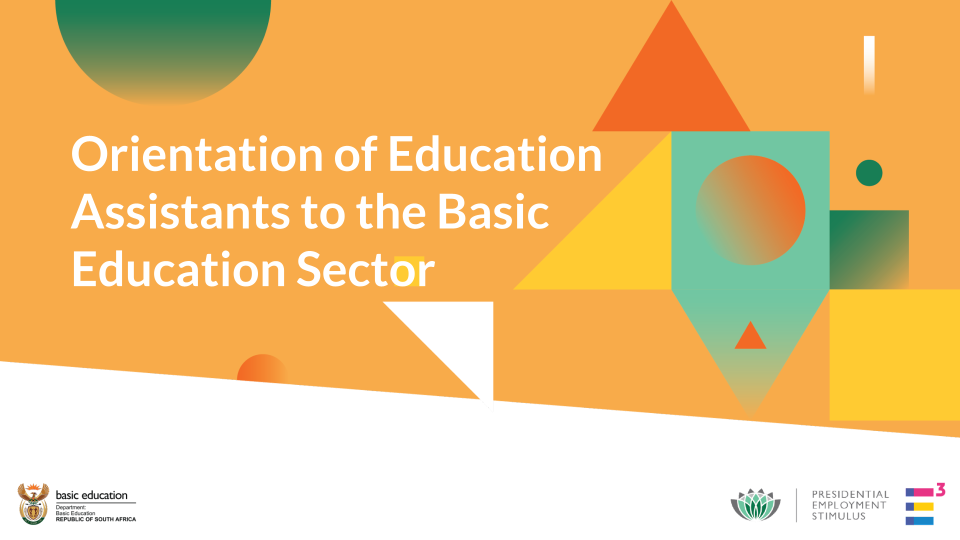 Background
The Presidential Youth Employment Initiative (PYEI) implemented in the Basic Education sector, forms part of the Presidential Employment Stimulus (PES), seeks to confront and address the triple challenges of unemployment, poverty, and inequality, which in the main affect women, youth and people living with disabilities. The initiative is also addressing the devastating economic challenges caused by the COVID-19 pandemic, as part of government's broader economic recovery agenda. The Basic Education Sector is implementing a large-scale public employment initiative targeting to create 271 000 job opportunities to unemployed youth who are 18 – 35 years old. Phase III is targeted for implementation for a five months' period, from 1 April to 31 August 2022.  For eligibility, the youth should be turning 35-years-old on or before 31 March 2023, meaning at the time of their appointment they should be 34 years old.
Another of the minimum requirements is for the youth to be in possession of a minimum of NQF Level 4 qualification or equivalent. EAs are required to work with teachers and learners in classrooms, thus having an NQF level 7 qualification is an added advantage for those who wish to be EAs. An NQF Level 4 qualification is not required for youth recruited as GSAs; however, possession of a trade certificate is an added advantage.
The DBE has developed the orientation programme for the youth appointed as part of the PYEI in the Basic Education Sector. Schools are expected to provide overall mentoring, training and support for the assistants, based on specific responsibilities allocated. The Assistants should be assigned a supervising teacher in the school. This orientation programme is meant to provide youth with an extensive background in completing many different tasks a teacher might need help with. It will also allow the youth to provide meaningful support in the schools where they are appointed. The Orientation Manual is available in an electronic interactive format that can be completed on-line and on soft copy for people who might have connectivity challenges.
Young people employed as Assistants in the PYEI are exposed to opportunities that will develop critical skills that can improve their employability.  Education Assistant are not teachers, but provide support to and work under the supervision of a teacher. The DBE has developed this orientation programme for all Assistants. Schools will be expected to provide overall mentoring, training and support for all assistants, based on specific responsibilities allocated. Assistants are assigned a mentor in the schools where they are appointed. The DBE has determined a framework for monitoring, oversight and reporting.
Training Overview
This training programme consists of the following eight (8) modules: 
Module 1: Job profile and broad expectations of Education Assistants
Module 2: Conditions of employment of Education Assistants  
Module 3: School Governance and management structures 
Module 4: Communication lines/protocol
Module 5: School safety 
Module 6: Resources for conducive working and school resources  
Module 7: Professionalism and Code of Conduct 
Module 8: Performance reviews 
Please click on Module 1 below to continue.